Today was a busy day for Coyotes General Manager Don Maloney.  The day after the Coyotes lost another game at home to the Los Angales Kings, Maloney stayed true to his word. The General Manager started making moves and first he found Rob Klinkhammer a new home. Klinkhammer was traded to the injury plagued Pittsburgh Penguins, along with a conditional 2016, 5th round draft pick. In return the Arizona Coyotes got Phillip Samuelson, a defensive style defenseman that was a Pittsburgh 2nd round pick. Philip went 61st overall in the 2000 draft.
Now, you might be saying to yourself, "Samuelson..Samuelson…I know I have heard that name before." Well that's because Philip Samuelson is brother to one of Arizona's top prospects Henrik. On top of that, his former NHL player now coach Ulf, was Assistant Head Coach for the Coyotes from 2006 to 2011. Henrik and Philip will get to play together because both will now be on the Portland Pirates. Maybe the Coyotes are working on uniting the Samuelson clan? Bring back Ulf and in four years draft youngest brother Adam? Only time will tell but for now the Coyotes can have their version of the Benns/Staals/Schenns. Hopefully, the Samuelson brothers will be just as good.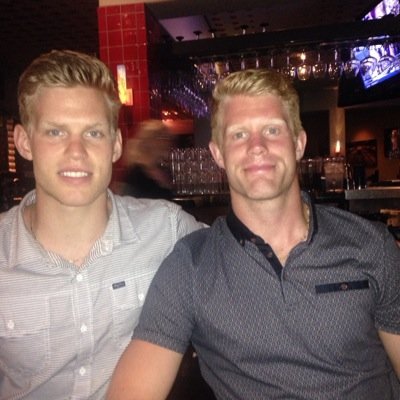 Maloney did not stop at the trade, he waived Kyle Chipchura and David Schlemko. Schlemko has already cleared waivers but Chipchura has 24 hours before he clears. Chipchura is a solid fourth line center that is good at face offs and will drop his gloves. This move should not have been much of a surprise to Coyote fans. Kyle Chipchura has been scratched for a good number of games and has had poor play this season. The nail on the coffin was probably when Chipchura passed the puck to opposing player Dustin Brown, leading to goal for the Kings in the 0-4 loss. Also, the Coyotes no longer need Chipchura and team's management wants to fill the roster with more youth. After waiving Chipchura and Schlemko, the Coyotes recalled defensmen Andrew Campbell and forward Jordan Martinook.
The new roster will be on display tomorrow (12/6/14) when the Coyotes take on the Bruins on home ice.
Note: Condition of the draft pick in the trade is that Philip Samuelson must play 40 or more games for the Coyotes this season for Pittsburgh to get the draft pick.